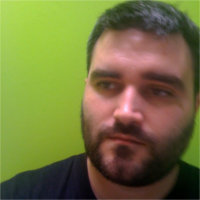 Joan Ballester
Hi, my name is Joan Ballester, and I am a software developer focused on web.
I love Free software (free as in freedom ;-)), practice Maths, web standards, good code, the websites that load very, very, very fast and can be viewed on any device, play chess, play bass (slap it!) ... And Coffee!.
I'm working for the company Embat (Internet project development), company that I (co)founded some years ago.
I'm pretty addicted to Twitter, you can know more about me following me there, and... with a smart search you can find me on the social networks you want ;-)
For a quick contact you can send me a message here: